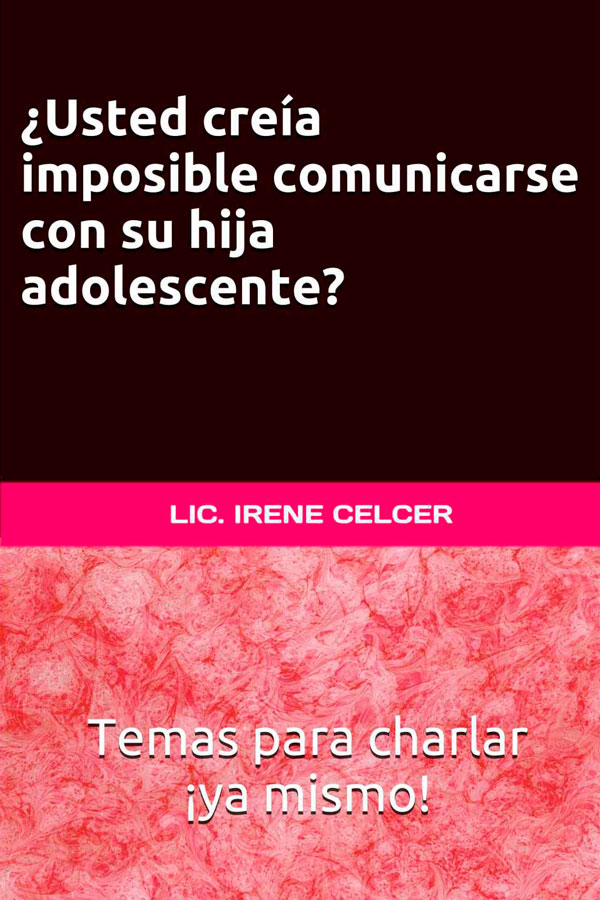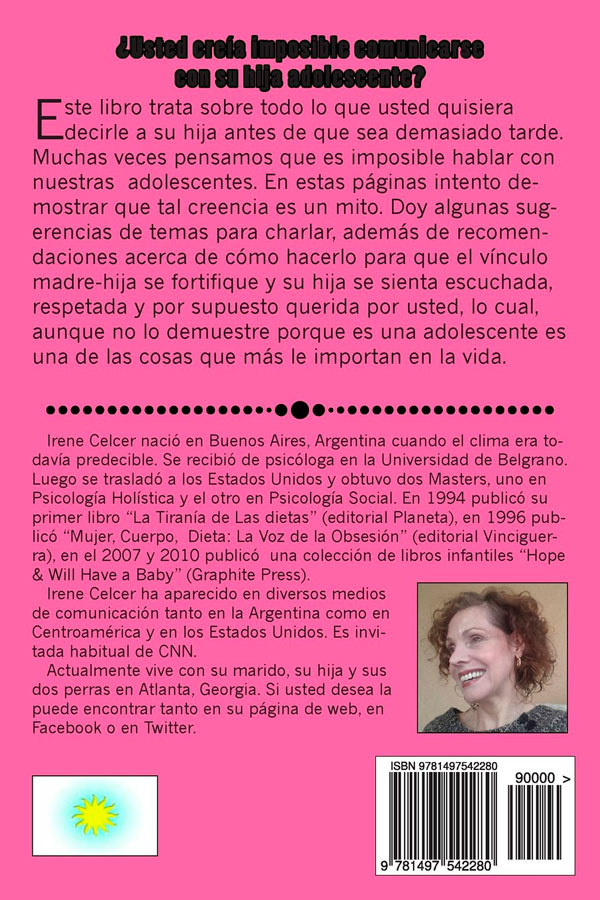 Many times we feel it is impossible to talk to our teenage children, but such a belief is a myth. This book covers the "what" and the "how" of everything you'll want to share with your daughter before it's too late.
—In Spanish
Suggestions are provided for how to interact with your daughter to ensure that you get your point across and to let her know how you feel. In addition, you'll hear new recommendations to help you "listen" to your daughter so that she knows she is valued, respected, and loved.
If you cherish your teenage daughter, and are interested in strengthening the mother-daughter bond, then this is the book for you.
Details
Paperback | $9.90 | 78 Pages | 6″ x 9″ | Spanish | April 9, 2014 | ISBN 9781497542280
eBook | $7.83 | 648 Kilobytes | Spanish | March 15, 2014 | ISBN 9781497542280
Published by CreateSpace